Cybersecurity Glossary - Definitions and Terms
As more of the world moves online cyber attacks are going to increase. Read on for our useful cybersecurity glossary for terms and definitions. Cyber security encompasses a range of tools and practices made to defend networks from any unauthorised access, modification or deletion of your data. This means that professional Cybersecurity solutions are going to become even more vital. Here at HelpDesk Heroes we make IT security solutions easy for our clients. We always make sure that you are well informed and confident.
Here are some of the cybersecurity definitions related to the services we provide.
Advanced Persistent Threat (APT)
An APT uses ongoing and sophisticated hacking techniques to gain access to a system. APTs are usually used to steal information from a specific individual or organization over time, rather than cause an immediate disruption to operations.
Antivirus
Antivirus is a type of security software to help you defend your computer against malicious attacks. It scans your computer for any signs of security risks. Our managed antivirus services protect you against threats to your computers and networks.
AntiSpam
Antispam is a type of email software that protects your email communications from attack. At HelpDesk Heroes our top priority is security and defending our clients from spam.
Brute-force Attacks
Brute-force attacks is when a hacker gains access to your password and control of your account. A brute-force attack is when the hacker rapidly inputting as many passwords as possible in an attempt to find the right combination of characters.
DOS
This stands for denial-of-service attack. DOS is a cyberattack on a server or network in order to disrupt that network or servers normal operations. This type attack will typically flood servers or networks with traffic in order to overwhelm and incapacitate the system.
DNS
This means Domain Name System. the Internet's system for converting alphabetic names into numeric IP addresses.
Encryption
The transformation of data to hide its information content. We provide fully managed encryption services to businesses of all sizes.
Firewall
A firewall is a security tool designed to prevent unauthorised access to a computer or network. A firewall is especially important for large organizations with large offices and lots of computers.
GDPR
The General Data Protection Regulation covers EU law on the collection and processing of personal information of individuals. GDPR has been legal regulation since May 2018.
Hacking
Hacking is defined as any unauthorised intrusion into a computer or a network. Hackers attempt to gain access to your system and can copy or delete files and alter security features for malicious reasons.
Keylogging
Keylogging is a form of hacking. A Keylogger is either software or hardware that captures every keystroke. A keylogger could be either a software or a hardware that's designed to capture and record keystrokes. Software versions of keyloggers are often included in viruses or malware packages to capture credentials for later use. The victim is typically unaware that their activities are being monitored.
Malware
Malware is a type of software which is designed to disrupt, damage or gain access to a computer system. Read this useful guide to Malware removal
MFA
MFA means Multifactor Authentication.
Patch
A patch is a file designed to address a vulnerability within a computer network or software.
Phishing
Phishing is when fake emails are sent pretending to be from a legitimate company or organisation to try and trick individuals into revealing personal information.
Ransomware
Ransomware is a type of malicious software which is designed to block access to a computer system, with a ransom attached.
Spear-phishing
Spear-Phishing is an email-spoofing attack that targets a specific organisation or individual, to elicit sensitive information. It's targeted rather than random.
Spyware
Spyware is a type of malware that records information about a computer user's activities to an external or third party. Spyware is almost always malicious and is used to steal passwords, banking information and credit card details.
2FA - Two-factor authentication
Two-factor authentication is when you provide proof of identity by two independent means. It helps to keep your online accounts secure by giving you an extra layer of protection. Rather than just using your user name and password, with two-factor authentication you can use your phone to receive the extra verification.
Virus
A Virus is malicious software that is loaded onto a computer and then run without the user's knowledge or permission.
Worm
A worm is a type of malware that replicates itself so it can spread and infiltrate other computers within a network.
Zero-day attack
An attack consisting of malware that is entirely new or as yet discovered by cybersecurity experts
We hope you have found our Cybersecurity glossary useful
Cybersecurity for Business
Cyber Security is important for business of any size. Keeping staff and sensitive information save and secure is core. Statistics show that More than half of British firms 'report cyber-attacks in 2019' (BBC News). The financial costs of a cybersecurity breach can be high in addition to the disruption caused.
Here at HelpDesk Heroes we pay close attention to your business IT security strategy. With a focus on protecting your networks and valuable business data. We provide managed IT security services for small businesses (SME's) as as well as larger offices that require a more complex solution. Our expert team will answer all your questions and give you the ideal solution for needs.
Talk to us about Cybersecurity options
Proactive, transparent and sustainable. We provide the best in class personalised IT security services. We work across a range of industries with website solutions for large or small businesses.
Tell us about your technical needs and we will recommend the ideal solution for you.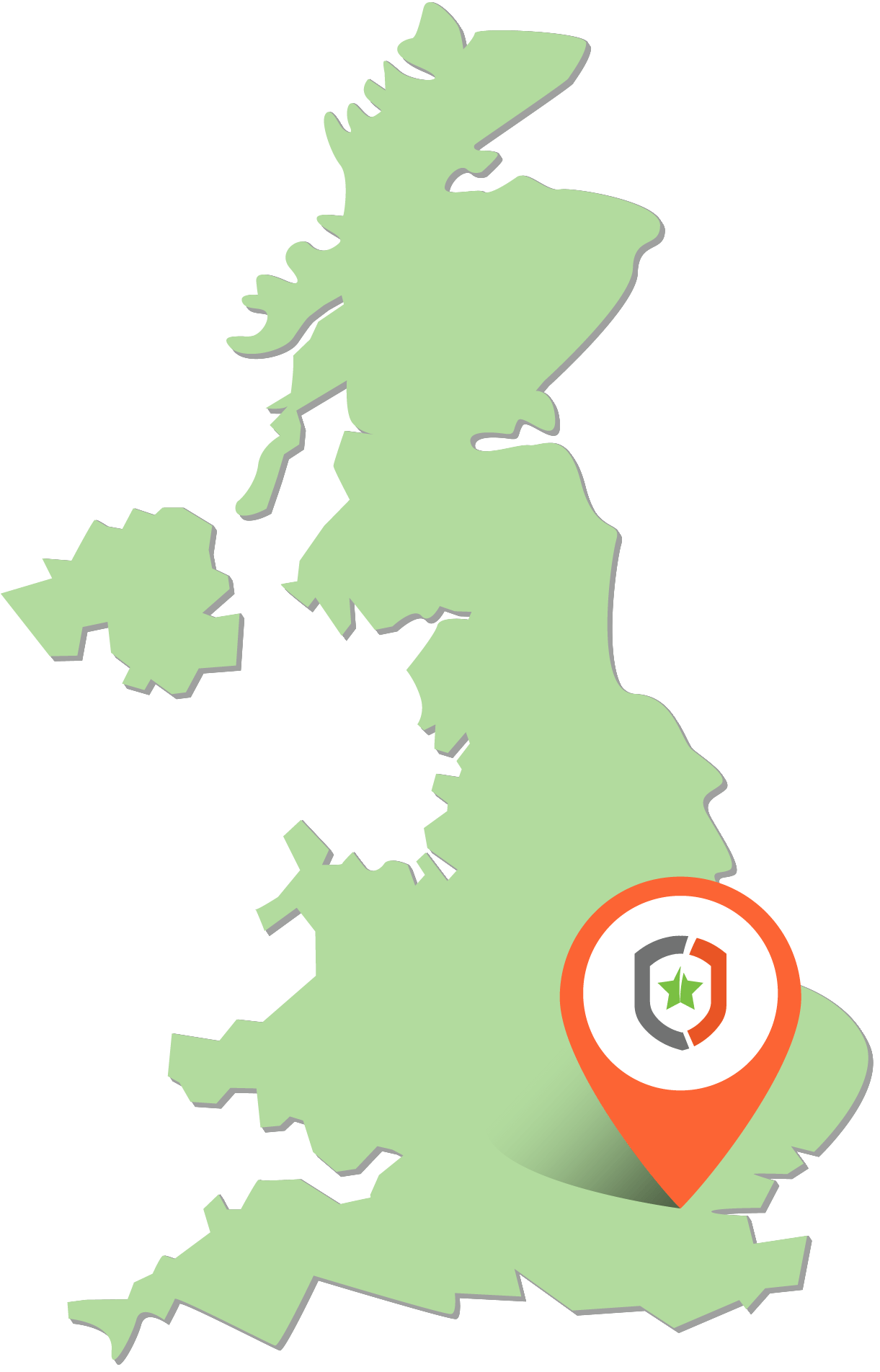 Professional Cybersecurity Solutions London
The right choice for you
We offer the very best in professional Cybersecurity Services for both small and large businesses. Our London SE1 based dedicated team will take on the responsibility of the management your IT infrastructure, dealing with your critical IT issues, providing you with telephone and remote technical support, as well as proactive network monitoring, ongoing expert advice and fast reliable business IT support.
If you need an IT company in London and would like to find out more about how our Heroes can help, contact us today.
3 mins
Average Response Time
97%
1st Contact Resolution
94%
Client Retention Rate
Your professional outsourced IT company in London
We pride ourselves on providing excellent customer service and effective IT solutions. Working with clients in London and around the UK, across a range of industries, our expert IT support services offer a perfect solution for businesses of all sizes.
The technical HelpDesk support team is available on the phone, online or at your office!
OUR HEROES ARE CREATIVE PROBLEM SOLVERS, HIGHLY MOTIVATED AND READY TO COME TO YOUR RESCUE.
See more IT Services
Our HelpDesk Heroes team is based in London and is always on hand to give support whenever you need it delivering the highest level of technical skill and customer service. We offer a full range of professional IT services, IT project management & consultancy.

Benefit from our outsourced IT services and excellent customer service.
Fully managed proactive monitoring IT Security services for your business.
24/7 phone, remote and onsite support and disaster recovery solutions.

If you need expert IT help now, Call us today on 0208 064 2150