Read our Firewall Guide
The internet is a public network, this means that any connected computer can find and connect to any other connected computer. This leaves users vulnerable to malicious activity. Malicious attacks on businesses are becoming increasingly common and can be hugely disruptive to an organisation. We have added our firewall guide here to answer some common questions. Along with a range of other IT security precautions, making sure that you have a firewall active on your computers is vital. A firewall acts a barrier between the internet and your own computer and business network. It protects intrusive actions to your network without permission. Anything that goes into or out of your private network must pass through the firewall.
A firewall is a cybersecurity tool that is used as your first line of defence against any attacks. It will protect your business network against a number of malicious activity including hackers and malware. Keep reading our firewall guide for more on the different types of firewalls.
SOFTWARE FIREWALLS
Stay protected on every computer and device.
Software firewalls should be installed on each computer or device that is connected to the internet. This ensures that it monitors and will block any unauthorised internet traffic. Businesses use firewalls to prevent employees from visiting certain websites as well as configuring settings for email communications.
HARDWARE FIREWALLS
Every business needs a hardware firewall.
Hardware firewalls are necessary in addition to personal firewalls – depending on the configuration of their IT infrastructure. The HelpDesk Heroes team will recommend, source, install and configure the best firewall solution for your business needs. We understand that your business network firewalls need to do more than just secure your network. We deliver uninterrupted network availability and consistent access to cloud-hosted applications.
TYPES OF FIREWALLS
Firewalls can be software, hardware, with each type of firewall architecture having its own unique pros and cons. A firewall works by filtering the incoming network data, according to a set of rules known as an access control list. These rules will either allow or deny permission based on IP Address, domain names, protocols, programs, ports and keywords.
PACKET FILTERS FIREWALL
Packet filters are the most affordable type of firewall making it beneficial for small networks. Packet Filter Firewall controls your private network access by analyzing outgoing and incoming packets. The packet filtering technique will inspect the source and destination IP as well as port addresses contained in each TCP/IP (Transmission Control Protocol/Internet Protocol packet). It will allow a packet pass or block, according to specific criteria including allowed IP addresses, packet type and port number. Packet Filter Firewalls are not recommended for larger business networks with more complex administration. As these types of firewalls cannot prevent all types of attacks. They are unable to defend against attacks using application layers vulnerabilities and spoofing attacks.
STATEFUL PACKET INSECTION (SPI)
Stateful Packet Inspection (SPI), is also known as dynamic packet filtering. This is a powerful firewall architecture which examines traffic streams from end to end. This type of firewall uses an intelligent way to ward off the unauthorized traffic by analyzing the packet headers and inspecting the state of the packets along with providing proxy services. These firewalls work at the network layer in the OSI model and are more secure than the basic packet filtering firewalls.
PROXY SERVER FIREWALLS
Proxy Server Firewalls which are also known as application level gateways, are the most secure type of firewalls. They work by filtering messages at the application layer. Proxy firewalls will hide your IP address and limit traffic types. They offer a complete and protocol-aware security analysis for the protocols they support. Proxy Servers are a good option for businesses looking for the best online experience and results in the network performance improvements.
At HelpDesk Heroes we are vendor neutral and use the best solutions for each individual client. We work with leading cybersecurity vendors including Comodo and Darktrace among others.
FIREWALLS WILL NOT PROTECT AGAINST THE FOLLOWING
• Protection if you give permission for other computers to connect to yours. • If your computer is switched off or disabled. • Contains too many exceptions or open ports. • Fraud or criminal activity online. • Traffic that seems to be legitimate, but isn't. • An individual with physical access to your computer or network.
• Data introduced to the computer from USB connected devices or CD/DVD's. • Most viruses. • Spam. • Spyware installations. • If you or a virus has created a back door through the firewall. • Attacks after a network has been compromised.
FIREWALL SOLUTIONS FOR BUSINESS
Firewalls prevent unauthorized access of third party in a private network ensuring that your business stays protected from threats. This prevents hackers from remotely logging in to your computer and taking control over it. Stealing files, malware, running programs, sending spam from your email are all thing that can happen in this instance. Firewalls are at the core of network security, with an ever changing set of features.
Here at HelpDesk Heroes we pay close attention to your firewall architecture, credential-theft prevention, DNS security, dynamic user groups, network segmentation and policy optimization. We provide firewall services for small businesses (SME's) as well as larger offices that require a more complex solution. Our expert team will answer all your questions and give you the ideal solution for needs.
Talk to us about Firewall options
Proactive, transparent and sustainable. We provide the best in class personalised IT services. We work across a range of industries with website solutions for large or small businesses.
Tell us about your technical needs and we will recommend the ideal solution for you.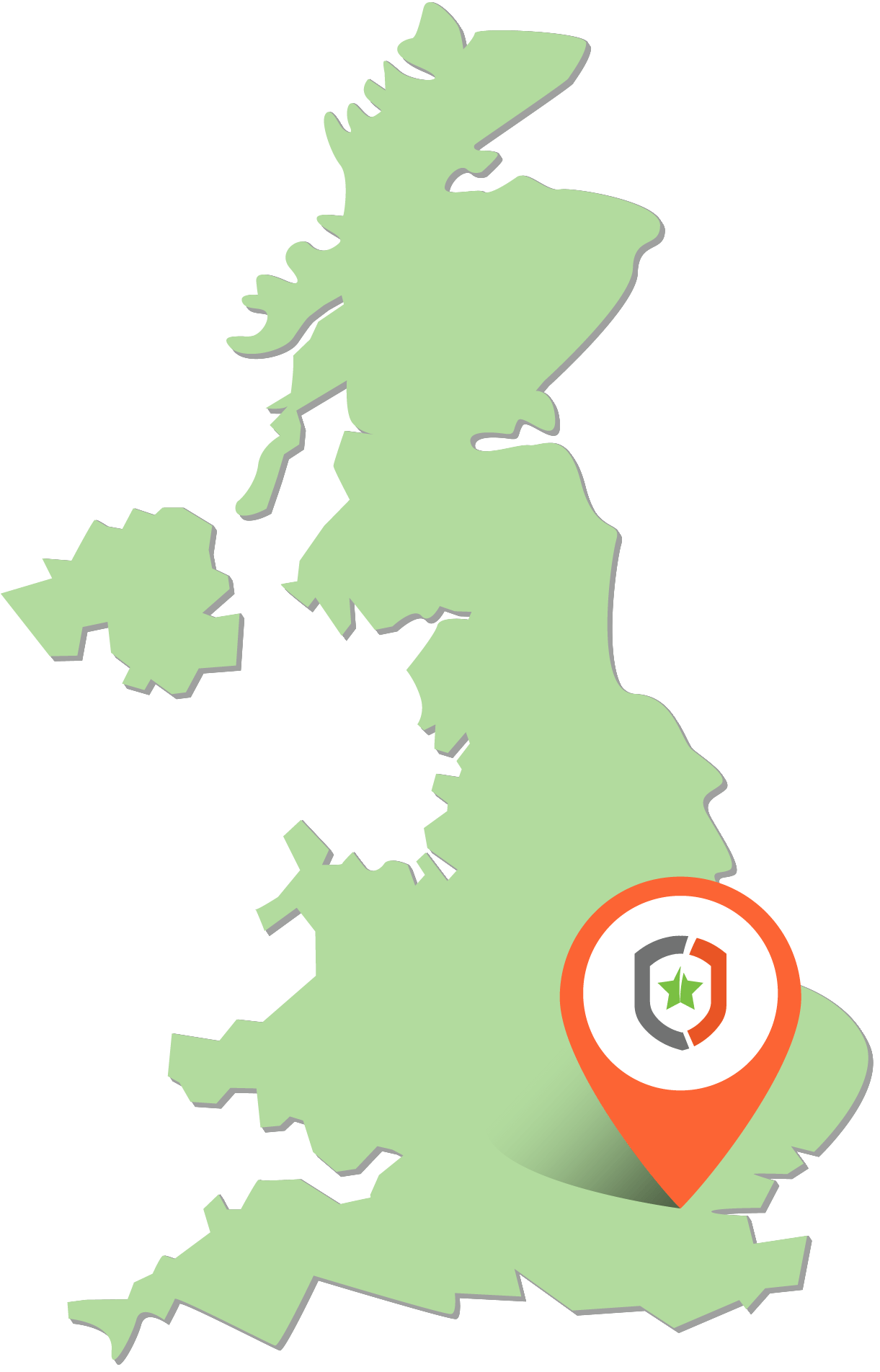 Professional Firewall Solutions London
The right choice for you
We offer the very best in professional firewall Services for both small and large businesses. Our London SE1 based dedicated team will take on the responsibility of the management your IT infrastructure, dealing with your critical IT issues, providing you with telephone and remote technical support, as well as proactive network monitoring, ongoing expert advice and fast reliable business IT support.
If you need an IT company in London and would like to find out more about how our Heroes can help, contact us today.
3 mins
Average Response Time
97%
1st Contact Resolution
94%
Client Retention Rate
Your professional outsourced IT company in London
We pride ourselves on providing excellent customer service and effective IT solutions. Working with clients in London and around the UK, across a range of industries, our expert IT support services offer a perfect solution for businesses of all sizes.
The technical HelpDesk support team is available on the phone, online or at your office!
OUR HEROES ARE CREATIVE PROBLEM SOLVERS, HIGHLY MOTIVATED AND READY TO COME TO YOUR RESCUE.
See more IT Services
Our HelpDesk Heroes team is based in London and is always on hand to give support whenever you need it delivering the highest level of technical skill and customer service. We offer a full range of professional IT services, IT project management & consultancy.

Benefit from our outsourced IT services and excellent customer service.
Fully managed proactive monitoring IT Security services for your business.
24/7 phone, remote and onsite support and disaster recovery solutions.

If you need expert IT help now, Call us today on 0208 064 2150